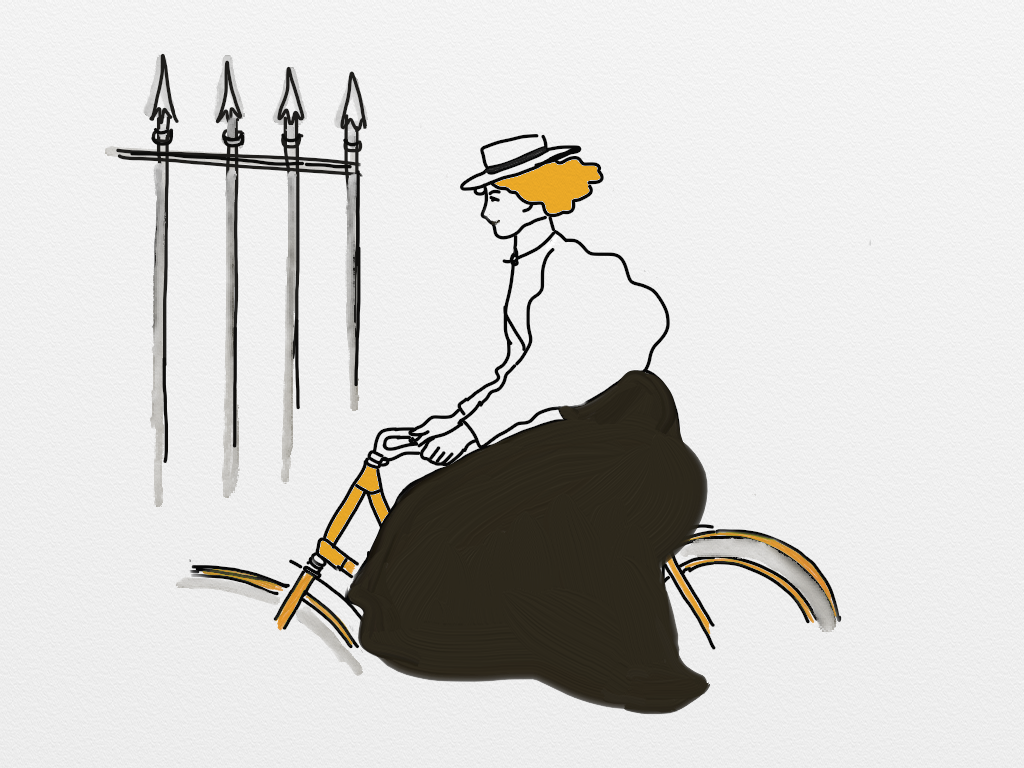 Published today is the next in the Edwardian mysteries series featuring the feisty young woman scientist, Vita Carew. It's called A Thin Sharp Blade and is available on Amazon here.
Vita struggles to study science at a time (1903) when women rarely did.
She becomes involved in an investigation after her brother is injured in a boxing match.
The character came to me after a couple of ideas collided. One was a historic newspaper cutting about the murder of a boxer; the other was the stories I heard first hand from very old ladies who had studied science at university in the early part of the 20th century. They told me they were often excluded from lectures by male professors, and so they listened at the windows or from the corridor outside.
'But weren't you furious about that?' I asked.
'Oh, no. We didn't bother with being angry, we just found a way round the obstacles they put in our way and got on with it,' they said, cheerfully.
Some of these ladies went on to distinguish themselves in their scientific field and have long academic careers. I thought they were admirable, and so I loved the thought of writing a character like them.
It's taken years. Along the way the Crime Writer's Association very kindly shortlisted the book for the Debut Dagger.
I hope you enjoy it. I plan many more adventures for Vita. The next, The French Chef is ready later this summer.
It's on Amazon in Kindle only at the moment. The paperback comes soon. Please read, enjoy, and if you could possibly write a review, that would be great!
It's an odd feeling when you publish a book that's taken so long. I feel as if a teenager just left home ie anxiety and relief in about equal measure!
Bon voyage, Vita!